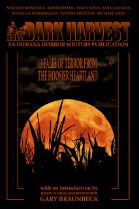 Would you like to win a copy?
AND THE WINNER IS
BECCA!!!!
Leave a comment in this thread telling me why you want to win it --or-- what you think my story
Saigon Seventeen
might be about.
Want to increase your odds of winning?
I'll enter your name 5 times when you post a review of my story
Saigon Seventeen
on June 17, 2008.
Email me to receive your advance review copy of
Saigon Seventeen
here:
MLPendergrass @ gmail dot com
Warning: Read at your own risk.
This is not safe for the entire family.
Don't complain if you didn't read this.