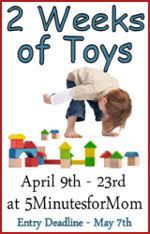 5 Minutes For Mom is having a spectacular 2 weeks of giveaways.
This post is for Zane.
Because he loves Legos.

And 5 Minutes For Mom is giving away Legos
. I won't tell him though unless he wins.
We have a permanent Star Wars Cantina he hauls all over the house. He even used my silver Sharpie to color some of the Legos so they'd look more Star Wars-ish.